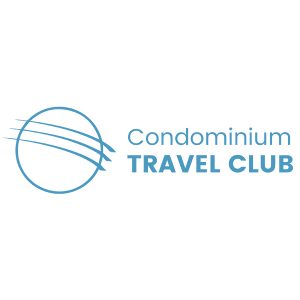 Condominium Travel Club, a vacation membership platform that provides its members with the best value in accommodation and cruise vacations through long-term partnerships with travel providers has accredited the success of its virtual member upgrade program, in part to the inclusion of the SafeGuard Loyalty Program.
The club implemented the SafeGuard Loyalty Program which offers cash back based on loyalty over time a few months prior to the beginning of the Coronavirus Pandemic and saw immediate improvements in sales volume and average sales price.
Due to the impact COVID-19 is having on the travel industry, Condominium Travel Club has successfully adapted their sales to a virtual format, speaking with members via video conference call and offering them an upgrade opportunity that includes the SafeGuard Loyalty Program.
"We have found that the SafeGuard Loyalty Program has been very well received by our members and has definitely improved our sales efforts and member outreach. The enhanced value of the cash back program fits perfectly with our company's commitment to offering the very best value in travel benefits." Says Patrick Hartough, President, Condominium Travel Club.
Condominium Travel Club has been servicing customers for more than 32 years, from their dedicated travel advisors who assist with every aspect of choosing and booking a vacation, to the online live booking portal that organizes resort inventory by location, price and amenities for an easy to use experience.
Condominium Travel Club employs non commission-based travel agents and boasts the best travel guarantee in the business. The more than 20,000 club members can benefit from tens of thousands of Condo Travel Club Weeks (CTC Weeks™) from multiple sources, including flat rate weeks, bonus weeks and all-inclusive weeks. The club also offers special rates on cruises, camping and activities, providing a variety of exciting vacation options to explore.
The club has been awarded with 2018, 2019 and 2020 Perspective Magazine Awards for best Membership Program plus the Pinnacle and Excellence Awards from Carnival Cruise Lines, the Top Producer Award from Princess Cruise Lines, the Platinum Circle designation from Viking River Cruises, and Condominium Travel Club's president, Patrick Hartough has received C.A.R.E.'S highest honor, the Pinnacle Award.
For more information about Condominium Travel Club please visit: https://www.condotravelclub.com/
About Condominium Travel Club
Condominium Travel Club, Inc. is a registered travel club. Since 1988, CTC has been serving tens of thousands of members nationwide, offering unmatched pricing, service, and vacation experiences. Our Mission is to offer complete travel services, unique travel opportunities and leisure time benefits to members at prices not available to the public. Please call 1-877-453-8458 or e-mail us at customerservice@condotravelclub.com.
About SafeGuard LLC
SafeGuard is a one-of-a-kind service provider in the direct sale industry. Its clients can utilize one of a selection of unique Loyalty Programs to enhance their own products, customers the opportunity to earn up to 100% of their original purchase price back over time. With annual credit allocations and flexible usage options, each program improves sales, upgrades and customer retention, thereby increasing overall revenue. For more information visit https://safeguardloyalty.com/info